Now available in RED
Named after the Australian native flower, Banksia is an oil lamp designed to accompany entertaining outdoors. Banksia's glass diffuser creates a soft glow that dances and reflects upon the spun aluminium frame, offering light, ambience and even optional insect repelling oils. Resting within a sculptural cage that doubles as a handle for convenient movement, Banksia is a lively and captivating alternative to portable LED Lamps.
Oil Burn Time: 3-5 hours. Suggested Oil: non-scented natural oil or Citronella Scented Lamp Oil
Read More
Your product has been added to the cart
product details
materials
care guide
dimensions
225dia x 190H mm
Oil Burn Time – 3-5 hours.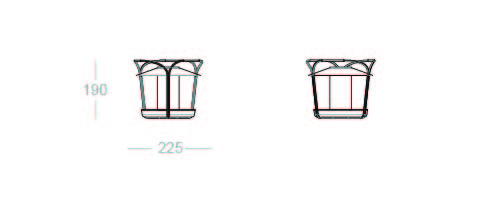 A great deal of care, experience, innovation and craftsmanship has gone into the furniture we produce. The following guide will help prolong the life of your furniture, ensuring your enjoyment of the product for a long time to come.
To ensure the longevity of your furniture, we recommend that it should be checked regularly for scratches, stains and any other damage to ensure repairs are minimal and manageable.
Download care & maintenance guide
Zachary Hanna
Zachary Hanna is a Sydney-based designer who creates objects, products and furniture. He is interested in the way in which people interact with the objects around them, and investigates this relationship throughout his work. Hanna's design process centers on solving problems by producing functional and beautiful solutions.