Arising from the desire to create a playful lighting collection, Jolly is an exploration of form and material. Translucent, hand-blown glass is juxtaposed against solid-coloured metal rods and shades to create a balance of material composition, while the asymmetric elfin-like form injects a cheerful sense of joy. Jolly is available in a refined pallet of black, eucalypt, burgundy and satin-polished brass, designed to complement the soft glow of the opal glass shades.
Winner of the Good Design Award 2019.
Read More
Your product has been added to the cart
product details
materials
care guide
dimensions
183W x 183D x 165H mm
Lightbulb (not included): 1x G9 LED replaceable bulb (no halogen), 3.5W, 325lm, 3000k, dimmable
resources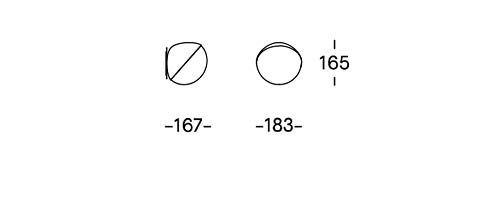 A great deal of care, experience, innovation and craftsmanship has gone into the furniture we produce. The following guide will help prolong the life of your furniture, ensuring your enjoyment of the product for a long time to come.
To ensure the longevity of your furniture, we recommend that it should be checked regularly for scratches, stains and any other damage to ensure repairs are minimal and manageable.
Download care & maintenance guide
Kate Stokes
An advocate of 'slow design', Kate Stokes is fastidious in her pursuit of quality design through detail; finding joy in creating products with personality, designed to last a lifetime Originally from Western Australia, Stokes studied Industrial Design at Curtin University in Perth before moving to Melbourne to start her own design studio, Coco Flip, together with husband and business partner, Haslett Grounds. Working from their studio within a collective warehouse space designed to support and promote small businesses in the heart of Melbourne's creative district, Stokes is a passionate supporter of local industry through her designs, from material to production.