Featuring a solid timber sled base, the Nami lounge series includes a two or three-seat sofa, an armchair and an ottoman. Soft, oversized armrests and seat cushions create optimum comfort and add a sculptural aesthetic, whilst considered seam details add visual interest. The Nami lounge series has an inviting, lozenge-shaped design and is available in a selection of upholstery options that flow seamlessly into the wooden base.
Awards:
Nami has been longlisted in the furniture design category of Dezeen Awards 2022.
Nami has been shortlisted for 'Object - Furniture & Lighting' category at the 2022 IDEA Awards.  
Read More
Your product has been added to the cart
product details
materials
care guide
dimensions
Available in 2 sizes (mm)
2 seater: 1840W x 820D x 745H (380mm seat height)
2.5 seater: 2240W x 820D x 745H (380mm seat height)
resources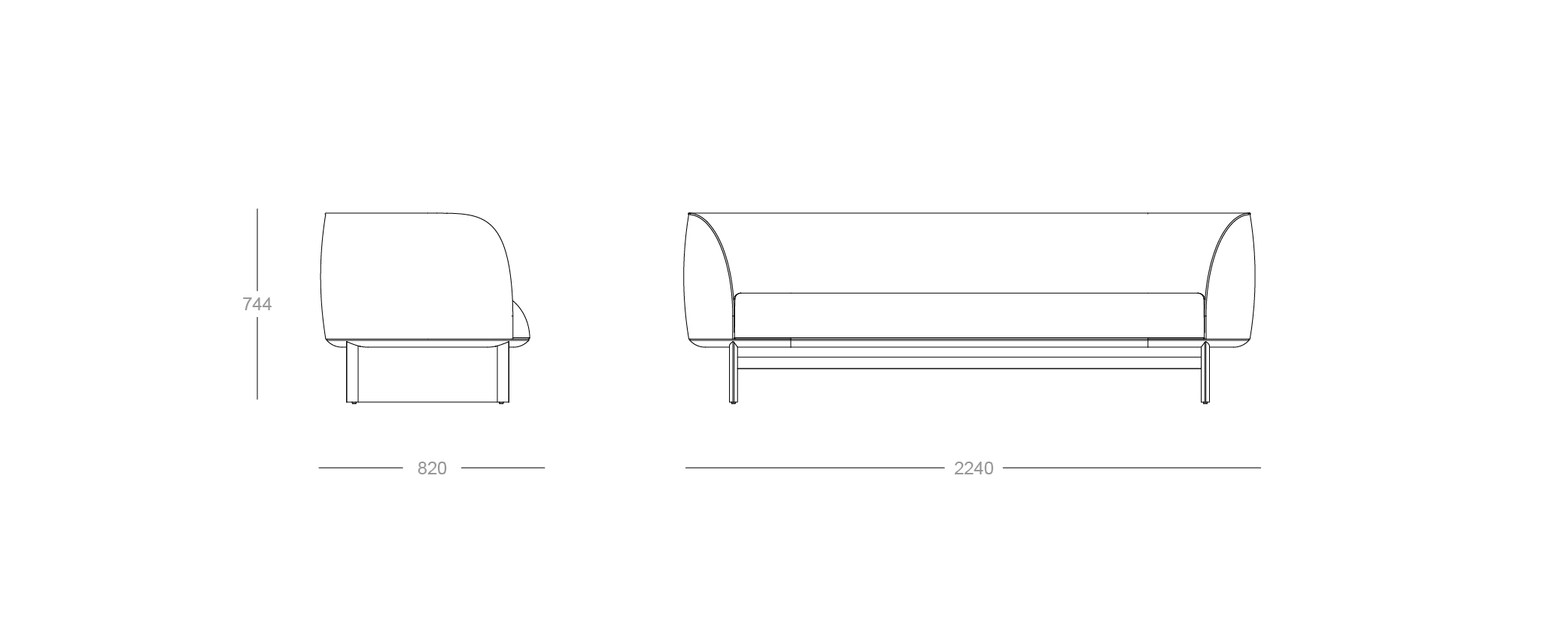 A great deal of care, experience, innovation and craftsmanship has gone into the furniture we produce. The following guide will help prolong the life of your furniture, ensuring your enjoyment of the product for a long time to come.
To ensure the longevity of your furniture, we recommend that it should be checked regularly for scratches, stains and any other damage to ensure repairs are minimal and manageable.
Download care & maintenance guide
Tom Fereday
Tom Fereday develops products based on the principle of honest design, conveying a design process that celebrates the materials and manufacturing processes behind furniture and products, to design from the inside out. By using the materials and environment as a positive design constraint, Fereday guides intelligent and thoughtful design outcomes that connects with people through natural materials, tactile finishes and unique designs, striving to create enduring designs that are meaningful to people and their environment. Born in Australia, Tom Fereday grew up in England studying at the Wimbledon School of Art before moving to Sydney to complete an honours in Industrial Design at the University of Technology Sydney, founding his sole practice in 2012.