Don is an exploration of craftsmanship, comfort and considered details. Elegantly draped timber dons a sturdy wooden frame to create a chair that is strong and durable yet lightweight. Don's angled back doubles as a functional armrest to encourage movement, whilst the gently curved seat offers ergonomic support, eliminating pressure points in the legs of the sitter. With playful details such as the visible connection between the frame and seat reminiscent of cufflinks, Don has a uniquely compact footprint suitable for a variety of commercial contexts.
Read More
Your product has been added to the cart
product details
materials
care guide
dimensions
410W x 510D x 755H mm
450mm seat height
resources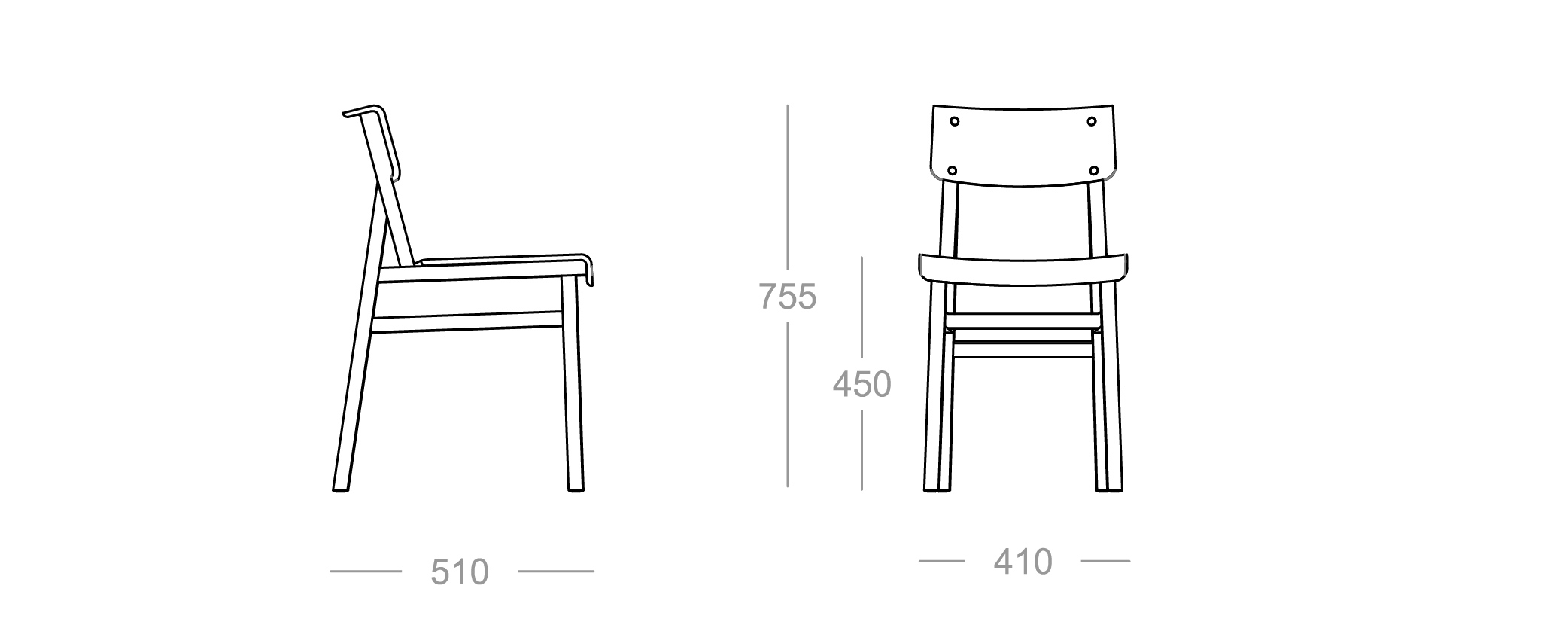 A great deal of care, experience, innovation and craftsmanship has gone into the furniture we produce. The following guide will help prolong the life of your furniture, ensuring your enjoyment of the product for a long time to come.
To ensure the longevity of your furniture, we recommend that it should be checked regularly for scratches, stains and any other damage to ensure repairs are minimal and manageable.
Download care & maintenance guide
Adam Goodrum
A firm believer that every environment is defined by the objects within it, Adam Goodrum designs with the philosophy that an object must therefore justify its existence – through its story and detailing. For this reason, his designs celebrate process and craftsmanship, and accentuate components and joinery to create functional pieces with spirit and personality.
In recent years, Goodrum's work has been awarded a host of design accolades including the NGV Rigg Prize, Vogue x Alessi Design Prize, Indesign Luminary Award and the Idea Awards Editor's Medal. He has also been commissioned to design pieces for several global luxury brands including Veuve Clicquot, Alessi and Cappellini.