The Pa collection is available to order from February 2024 
Experience the warmth and embrace of Pa; a seating range where simplicity meets elegance in perfect harmony. Crafted in a range of unique native Australian timbers and American hardwoods, the Pa collection includes a Lounge Chair, Dining Chair, Dining Armchair and Counter/Bar Stool.  
The name itself is a heartfelt tribute to the designer's father, symbolising the wisdom and support passed down through generations of Australian furniture designers.
Pa's compact footprint and versatile design make it suitable for a variety of social environments, such as bars and lobbies to residential homes and apartments. Its generous dual radius backrest allows for easy mobility and conversation, while the lightweight frame allows ambient light to pass through, creating a sense of transparency and neutrality.
Learn more about the Pa Collection and nau's newest designer, Timothy Robertson >
Read More
Your product has been added to the cart
product details
materials
care guide
dimensions
543W x 504D x 975H mm
750mm seat height
Image 1: Australian Blackwood backrest, Stainless Steel frame, Maharam Balm 008 upholstery Image 2: Back Stained Ash backrest, Black frame, Kvadrat Ria 0281 upholstery Image 3: Southern Silky Oak backrest, Black frame, Maharam Oxbow 010 upholstery Image 4: Claret Stained Ash backrest, Claret frame, Kvadrat Harald 0582 upholstery Image 5: Australian Blackwood backrest, Black frame, Maharam Tinge 008 upholstery
resources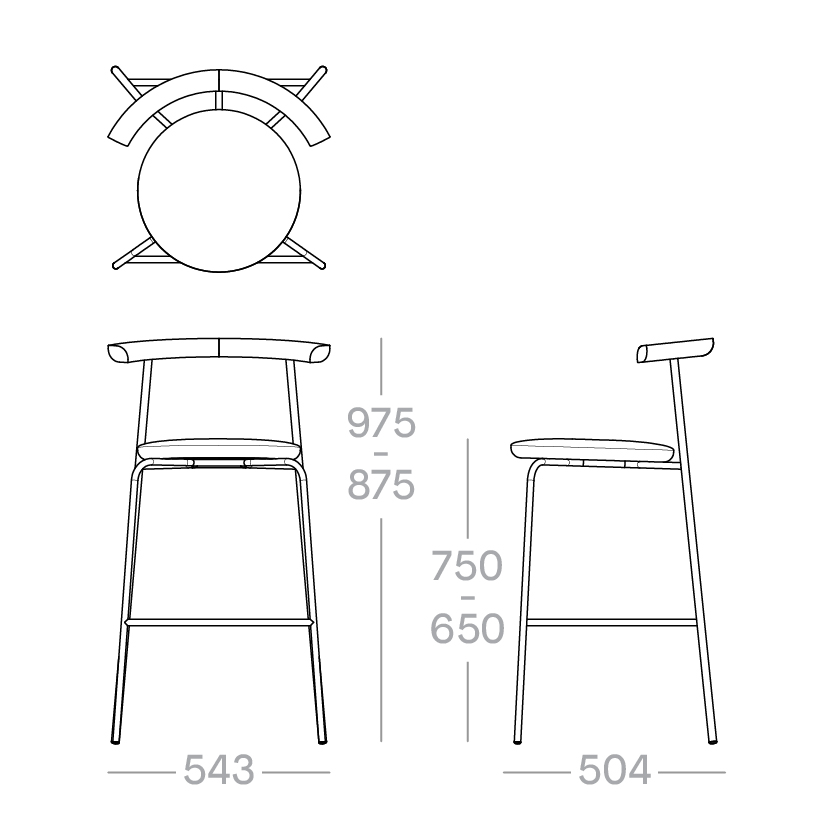 A great deal of care, experience, innovation and craftsmanship has gone into the furniture we produce. The following guide will help prolong the life of your furniture, ensuring your enjoyment of the product for a long time to come.
To ensure the longevity of your furniture, we recommend that it should be checked regularly for scratches, stains and any other damage to ensure repairs are minimal and manageable.
Download care & maintenance guide